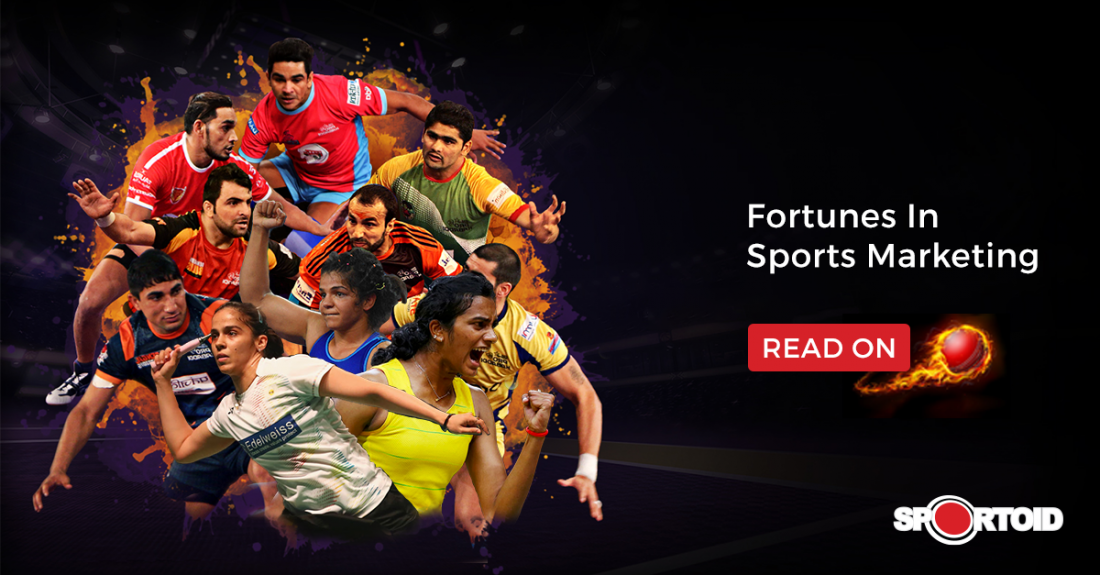 Fortune lies (now) at…..
Well you must admit that the subject sucked you in to reading this. That's the beauty of a headline like that, however once the reader is in, the onus is on the writer to give justice and provide some real 'fortune' to his readers.
For starters, I am qualified to talk only from a sports and brand perspective. I don't have a magic wand to transfer 'fortune' to my respected readers.
Let me complete this sentence for you. I have taken this from CK Prahlad's seminal work in business – 'Fortune lies at the bottom of the Pyramid'.
So my theory is that in the sports domain, for a brand – Fortune (read ROI and creating differentiation in the minds of the consumer) lies at the bottom of the sporting pyramid (read non-Cricket, non-Football, non-Tennis – India specific sports). Three prime examples of this are Kabaddi, Wrestling and Badminton. Brands that have chosen to invest with these sports will reap all the benefits in the long run with greater ROI and positive PR generated for them. The most important factor is that in the annals of these sports, the first partner brands will always find mention thus creating a legacy for themselves. Now we all know, a brand is all about storytelling, this gives the partner brands an opportunity to craft their own stories which will revel the audiences/customers for a very long time.
Let me explain, the current situation is the '1983 for other India specific sports'. If they deliver and win in the minds of their stakeholders including sponsors and fans alike, then they will be spoken about forever. The partner brands will derive all the benefits that can accrue with it.
Kabaddi in its early seasons has already set a benchmark. So all the very best to these three and the brands associating or planning to associate with them.